John Deere 8 Series tractors
RCD owner and manufacturer:

Deere & Company
Designers:
Felix Nagelin, Brian Huenink,John W. Krieger, Eric Keen,Sebastian M. Himpel, Thorsten Hagner,Daniel J. Deboer, Martin Clay,Michael D. Kollath, Richard Knowels Jr,Thomas C. Boe, Charles Warren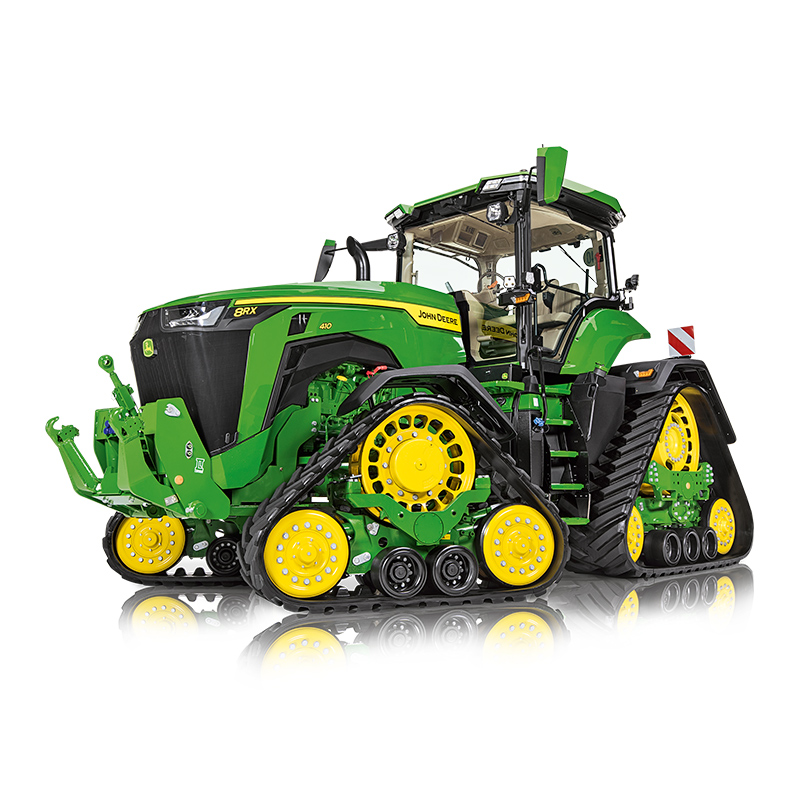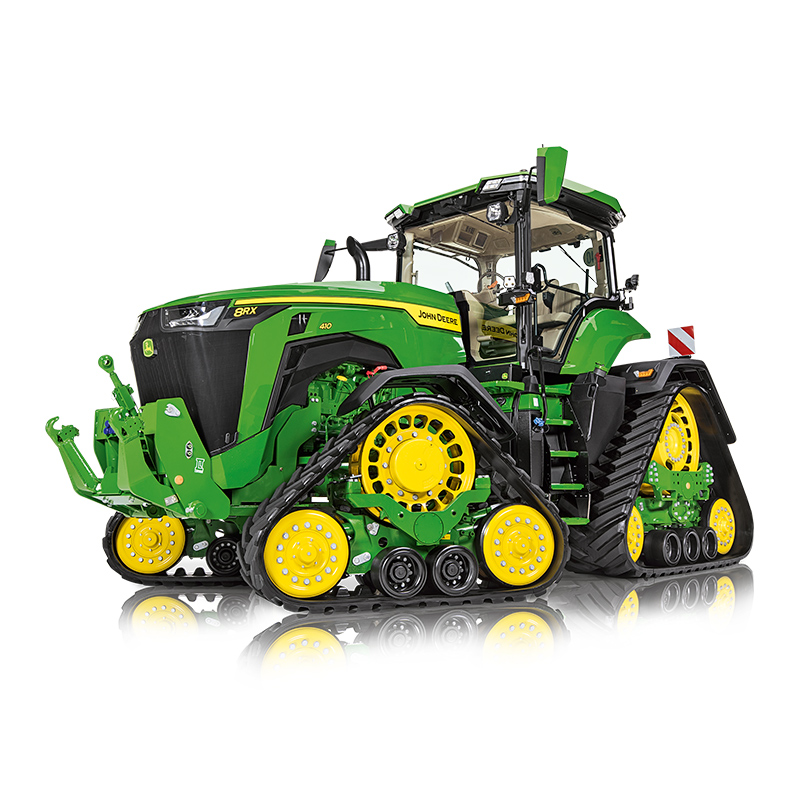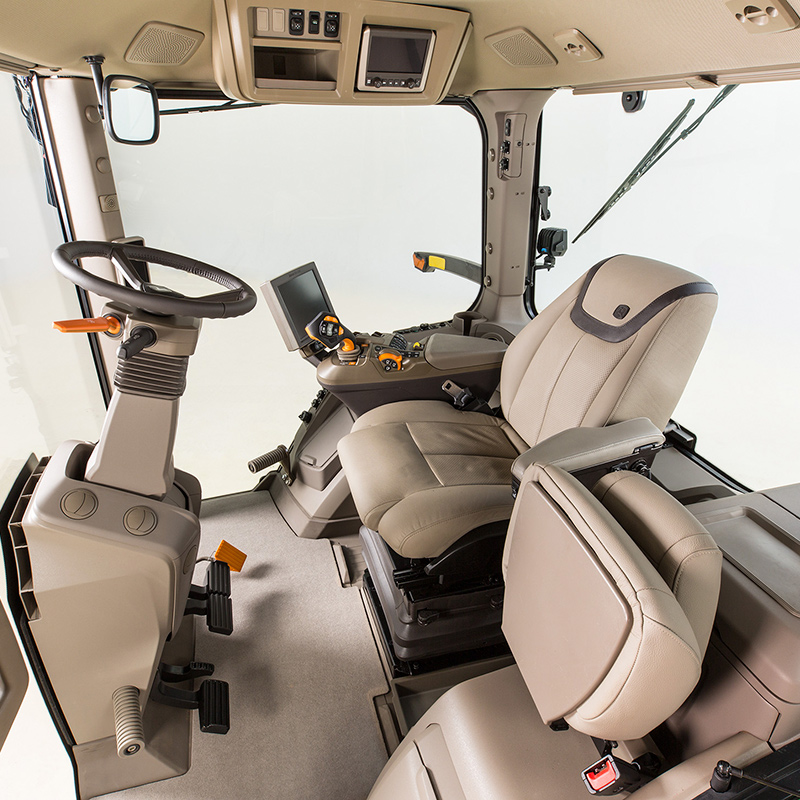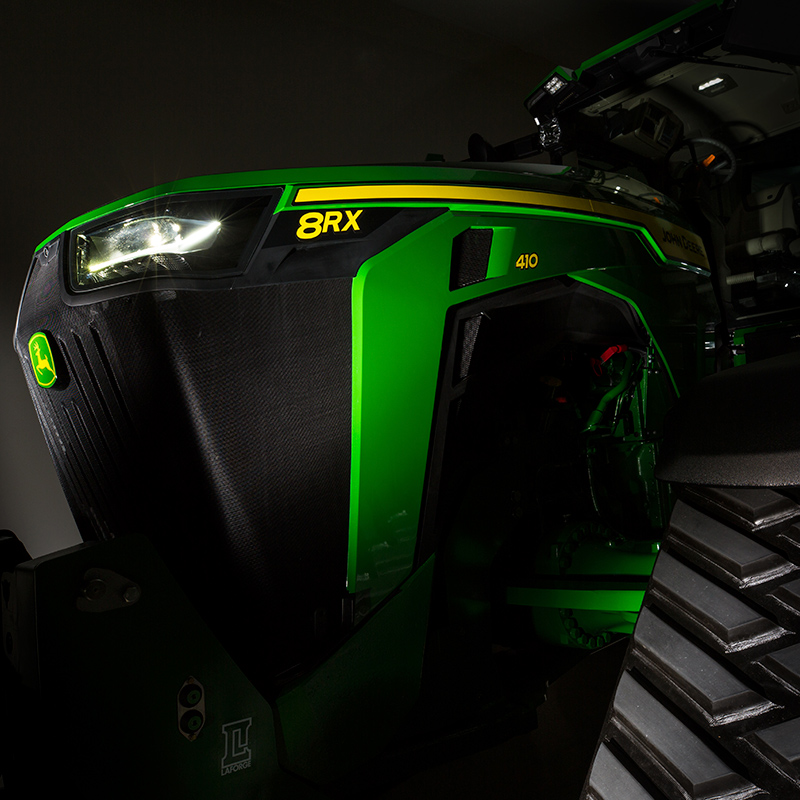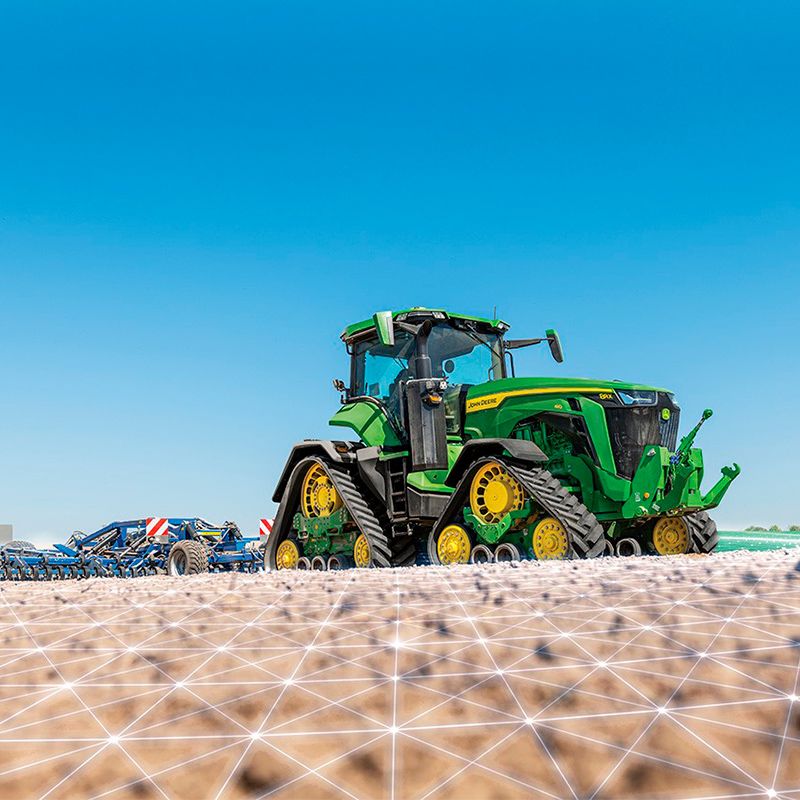 RCD Number: 005288503-(0001-0011)
Watch the finalist's video
About John Deere 8 Series tractors
John Deere 8 Series tractors feature a design that enables multiple wheel configurations, including an integrated four-track traction option that is specifically designed to protect soil and contribute to sustainable farming.
The cabin combines a high level of comfort and functionality, with its forward leaning silhouette and narrow hood design improving visibility for the driver. The design breaks with tradition by communicating a connection to the land and a modern approach to agriculture.
The 8 Series tractors are also packed with features intended to harness technological innovation to improve safety and efficiency, such as steer-by-wire, satellite-based guidance and advanced telematics.
About the designers
The design has been developed collaboratively by a team of designers and engineers from DesignWorks USA Inc. (BMW DesignWorks) and Deere & Company (John Deere).
About the company
Deere & Company provides advanced products, technology and services for customers in the agriculture and construction sectors – those who cultivate, harvest, transform, enrich and build upon the land to meet the world's increasing need for food, fuel, shelter and infrastructure.